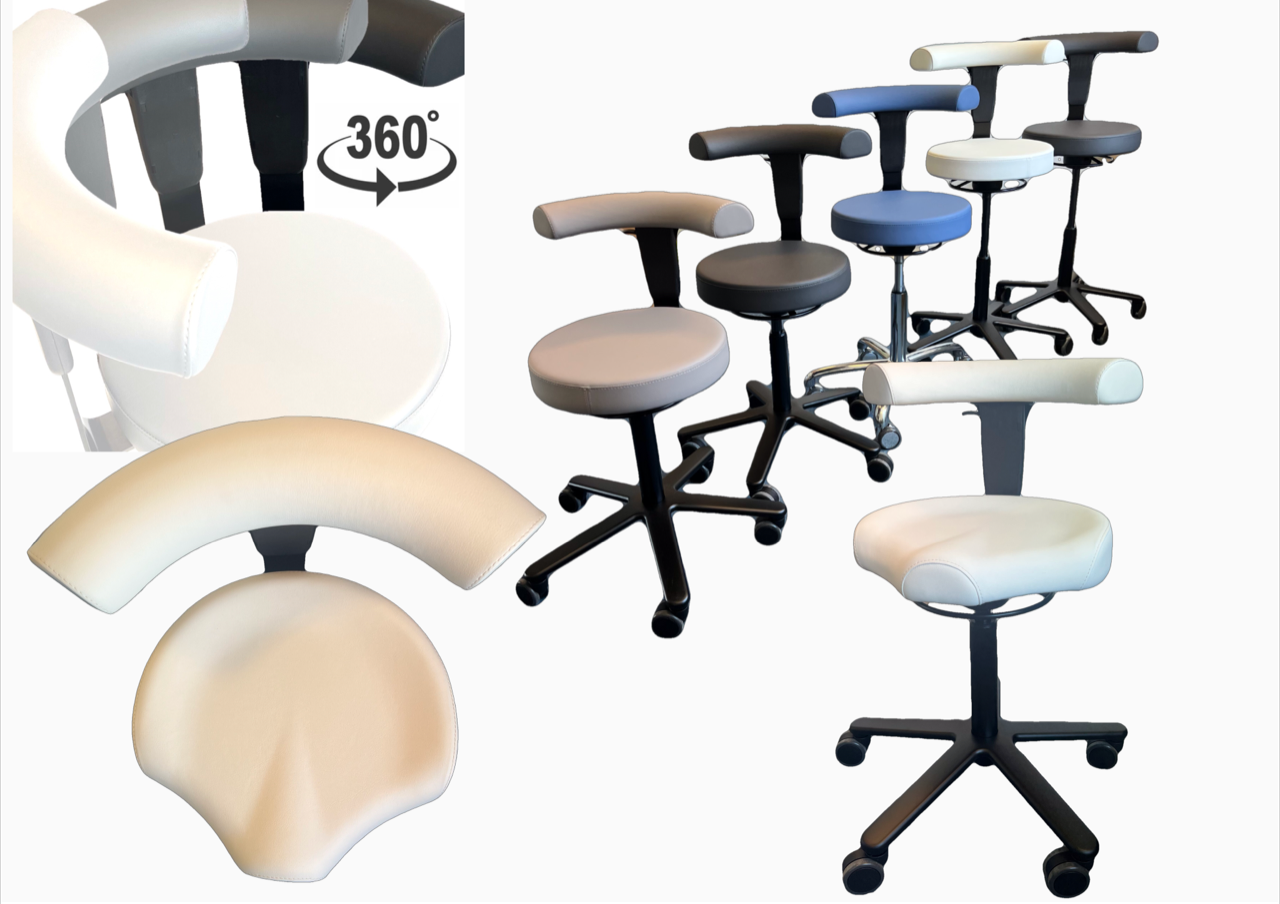 Our new tabourets :Ergoshape 360 plus and ErgoShape 360 round
This stool is designed to provide all day comfort.
Support your back our your arm, it's all possible with this 360 º rotatable backrest.
The soft round or special designed saddle seat can be adjusted using the lever under the seat.
The star-shaped, stainless steel base is stabel and features smooth-rolling wheels.
The high quality upholstery PU Leather is strong and easily cleaned.
suitable for medical use
Robust stainless steel base and smooth rolling wheels
Adjustable height